Comment: A super deductor can be a super carbon reducer
28/04/2021
The Treasury's

 

Super Deduction Tax Savings

 

offer means that for expenditure incurred between 1 April 2021 until the end of March 2023 companies can claim 130% capital allowances on qualifying plant and machinery investments. Gary Spencer, MD at Meon Ltd, discusses the benefits for highways companies.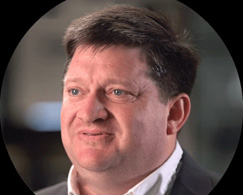 Alexander Graham Bell said: 'When one door closes, another opens; but we often look so long and so regretfully upon the closed door that we do not see the one which has opened for us.'
So while the highways sector has continued solidly throughout the pandemic, no one is contesting that practices have had to change; scheduling has been fluid while work programs have ebbed and flowed.
Now we've landed in the second quarter of 2021 and the focus has switched from defence to attack – the government has a roadmap, stimulus is starting to flow, better weather is promised and suddenly there is a flurry of activity.
For some, however, this is could be the ultimate frustration. The thought of having too much work to do, with financial, human and equipment resources stretched to the limit could be a hugely missed opportunity to recover lost revenue and profitability from the previous 12 months.
When the chancellor presented his Budget in early March, he offered a stimulus to companies that invest in new plant and machinery.
To purchase and upgrade equipment cost effectively is a huge benefit for better efficiencies, greater quality guarantee and faster production.
The super-deduction offered means that 130% of the cost of most new plant and machinery can be set against tax in the first year whereas ordinarily, this would only be 18%.
A working example:
Based on the new temporary tax relief guidelines, for an asset costing £10,000 and corporation tax of 19%
Previously the normal First Year Allowance would have been 18% which is £1,800 – giving a saving of £342 tax.
From 1 April 2021 to 31 Mar 2023 Super Deduction Allowance is 130%, which is £13,000 – giving a new saving of £2,470 tax.
It is likely that there are some nuances for every business and taking good advice from your financial advisor is strongly recommended to personalise the likely savings. For example, the percentage deduction varies with different types of machinery and this provision only applies to limited companies.
It also assumes that the company paying is making a profit to such an extent that tax is applicable!
With the Government's parallel drive to reduce carbon to net zero and the need for the highways sector to align with this aim, the Super Deduction Allowance is a great provision to purchase greener and cleaner machinery, plant and equipment that is fast developing.
Apart from the reduced running costs, this type of machinery is often a winning card when bidding for competitive work with compliance-seeking clients.
Meon has committed itself to the underlying stability and ongoing sustainability of the highway and transportation sector and, while not being able to offer financial advice, the team of product experts are always happy to talk through the potential opportunities with interested persons.
In contrast to Bell's quote, there is no definite source for the well-known call to action – you've got to speculate to accumulate, although we can confidently say that the risk connotations of speculation are comparatively reduced.
Article credit: Highways Magazine... https://www.highwaysmagazine.co.uk/Comment-A-super-deductor-can-be-a-super-carbon-reducer/9013